The Electro Luminescent Backlight, found on nearly every model since it was introduced in 1994, is one of the most attractive features on a G-Shock. A lot of models, most of them are limited editions, even have small figures, that only can be viewed when the EL light is turned on. When you scroll to the right in this frame you can see some remarkable examples of my collection.
Some G-Shock models feature even Auto-EL Light. When this function is switched on, the backlight turns on when you hold your arm parallel to the ground and tilt your arm approximately 40º.
Tough Solar models even have a Full Auto EL-Light. This means that, when this function is switched on, the Auto-EL function only works when the watch is in dim light or total darkness.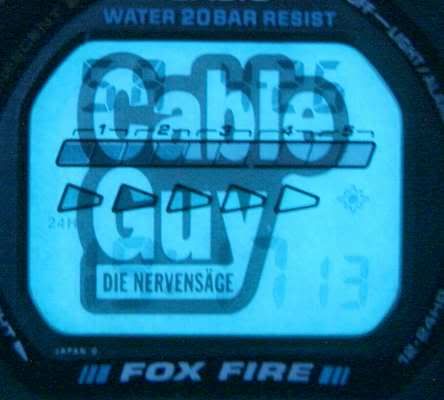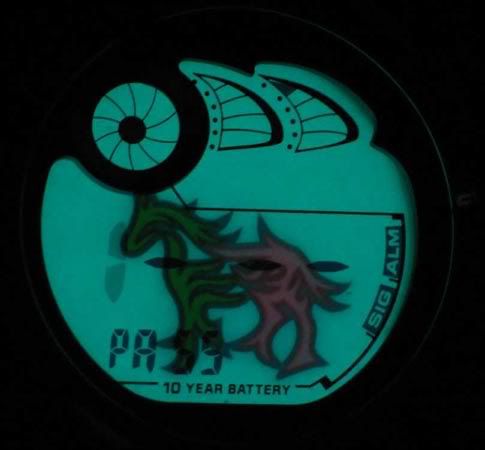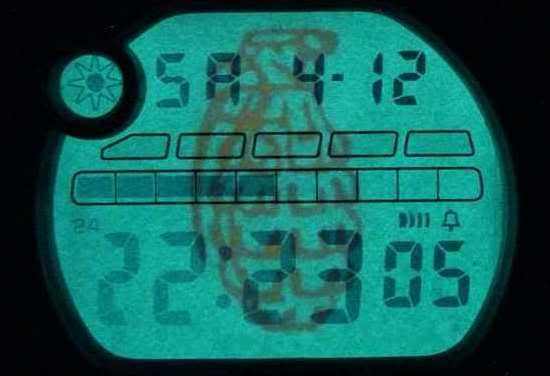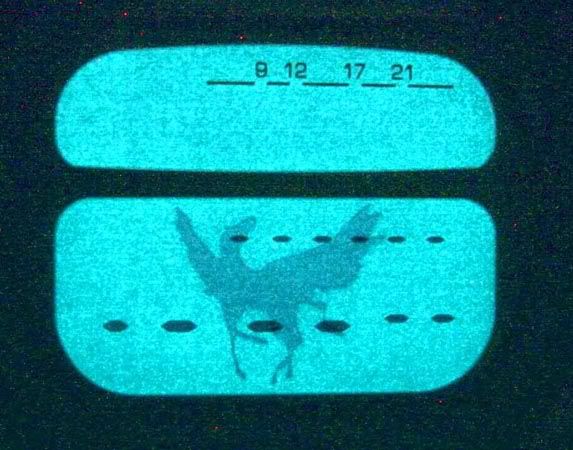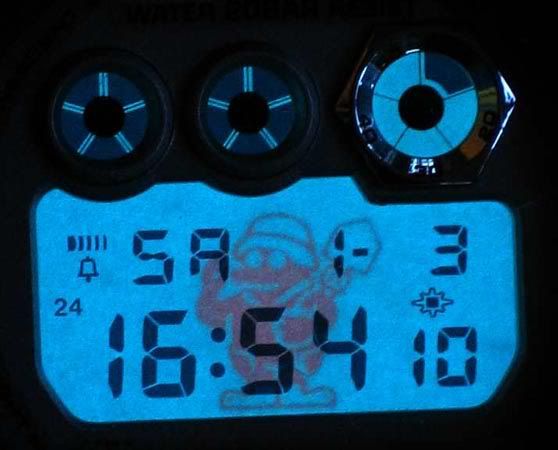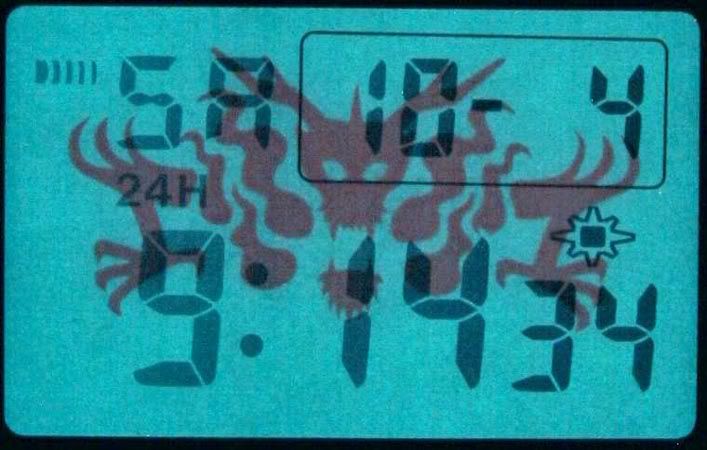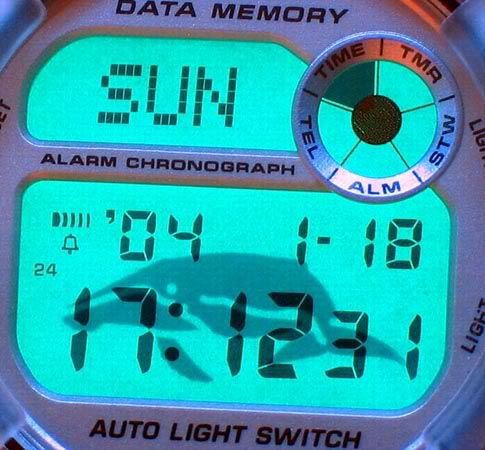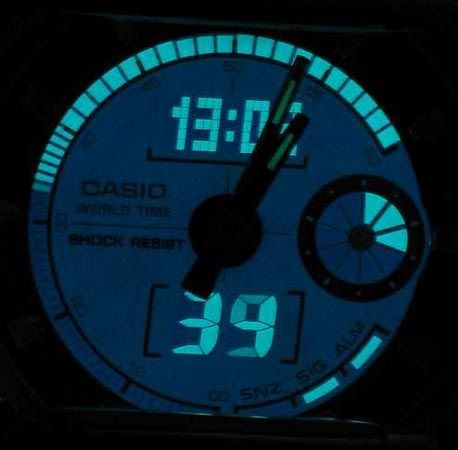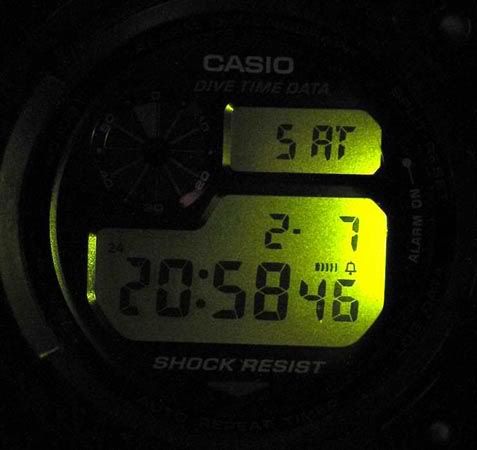 >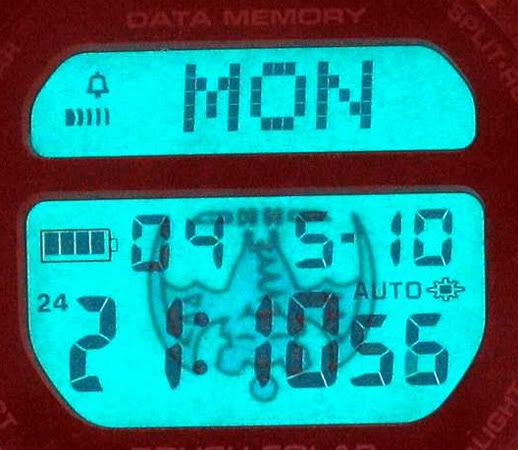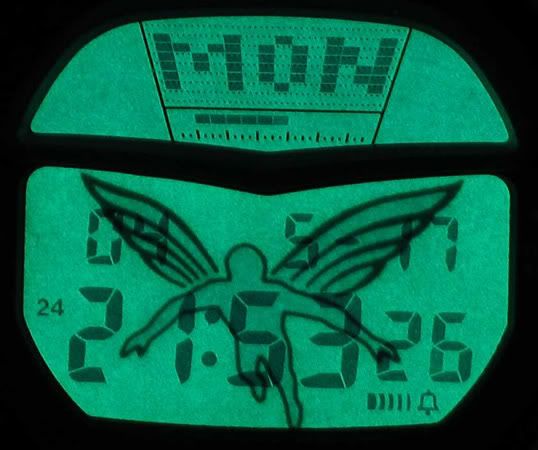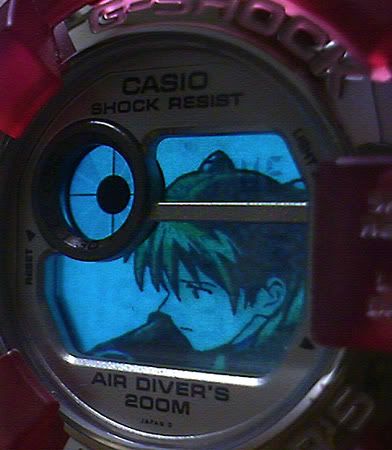 This EL found on the Net!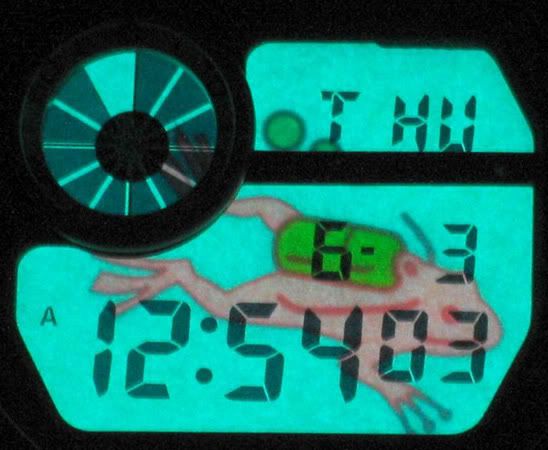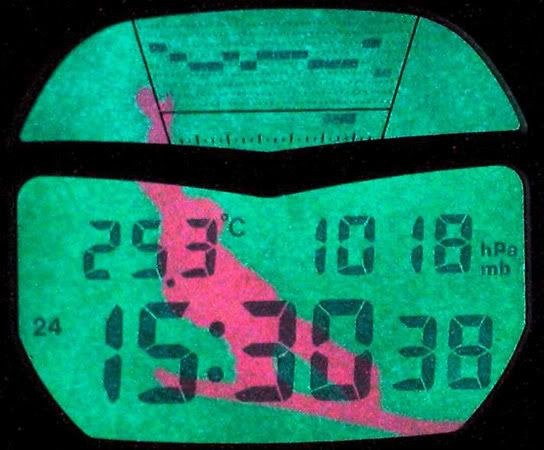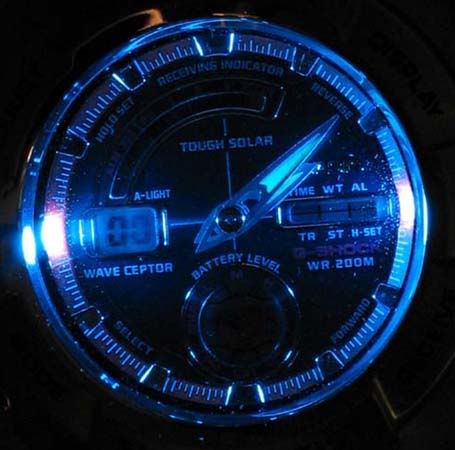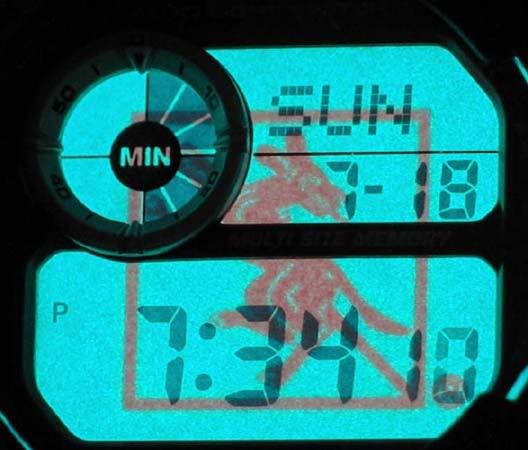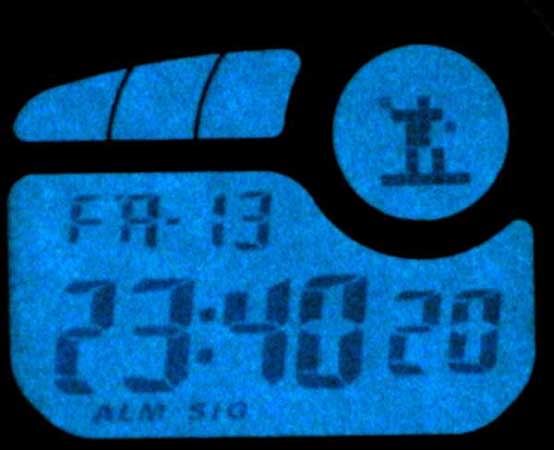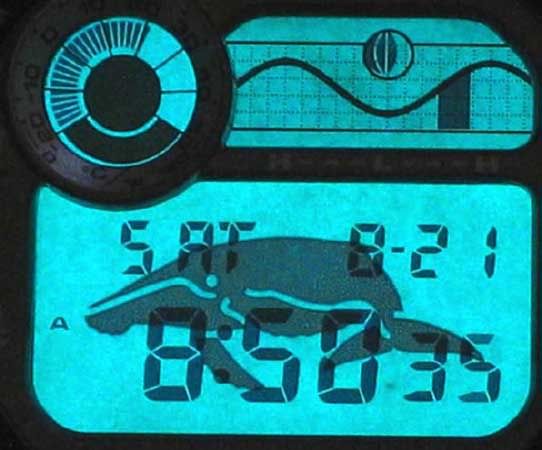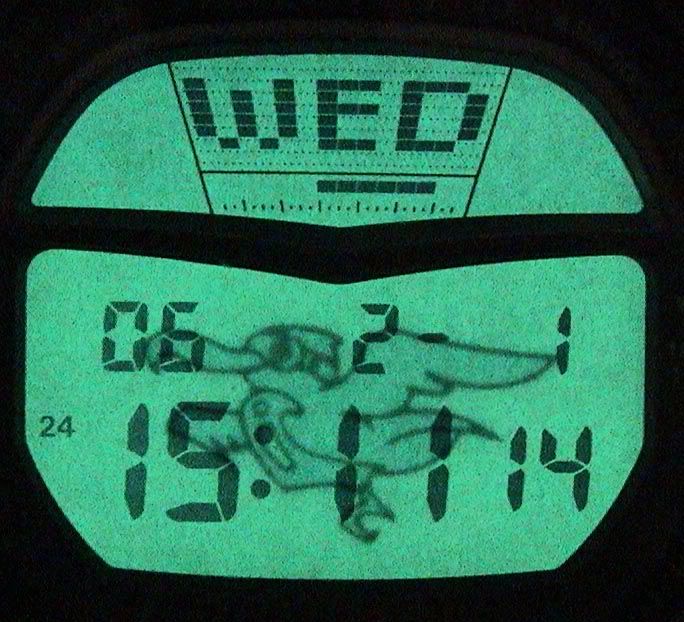 Men In Smoke Riseman EL: Collection Azanin