As a kid "Zero Cool" crashes loads of computers around the world. When he's 18 he comes back as a hacker under the name "Crash Override". "Acid Burn" leads him into a group of hackers that discover a plot to unleash a computer virus. Zero Cools wear a older ProTrek model, probably a PRT-40.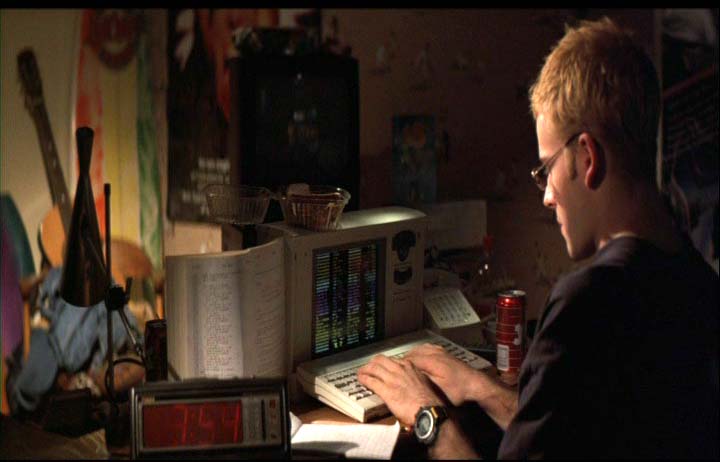 A guy in a game hall wears a DW-6400!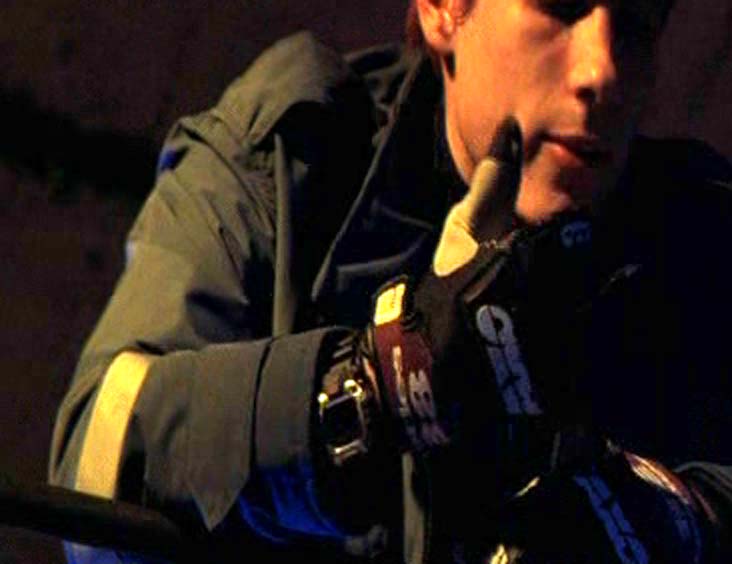 And this fellow hacker wears what appears to be a vintage databank model.